New Year resolutions aren't really my thing –mainly because I feel like I'll disappointed myself if I didn't accomplish what I said I would do. However, I like to make "wish lists"…yearly "bucket-like" lists if you will…that way I feel like I did something worthwhile for the year [no disappointment attached].
I saw on Instagram where Tabitha Brown –if you're not following her, that's your business…but also, shame on you!– did a mid-year check-in about the goals she set out to do this year. I know we're technically in the last quarter of the year, but I wanted to revisit my wish list to see what I've done for these 8ish months.
2020's wish list:
Playing with Ky more
Write more
Read more
Start my book
Build up my prayer life
Move (into a house or apartment)
Playing with Ky more
I don't know if this is just me or what, but I have THE hardest time playing with my kid. I don't find playing with dolls fun…it's almost torturous for me actually. Ky is like a mega bully (I don't know how she has friends) and is always telling me how to act…and what to do…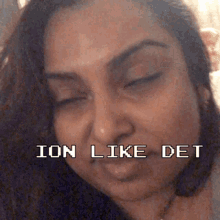 But being that she's an only child and most of her cousins aren't her age…and COVID still has us social distancing, I try to make it a point to play with her. I tried playing "taxi" (my brother and I used to love playing this for whatever reason Lol), but she kept telling me which passengers were supposed to be riding together and when they could get off.
First off, Rude.
Second, I DO WHAT I WANT GIRL! *pouts*
So I resulted in playing board/card games and painting; two things I like to do and knowing her, she'll be thrilled to do with me. It's always nice to see her in her artsy element anyway.
Write more
2016- 14 posts
2017- 15 posts
2018- 8 posts
2019- 22 posts
And so far in 2020- 13 posts..well now 14
Eh, I'm going to give myself credit for writing something this year; but I really want to beat 2016 and last year's posts records. If I haven't been posting here, I have been writing somewhere (in a journal, poems, for my book). I'm sure when I wrote this goal I was thinking of writing on here more. Well, I still have 4-ish more months!
Read more
Soooo because I wasn't specific on this goal, I'm going to count blog posts and the children's books I read to Ky/my class as "reading more". But I'm sure I meant a grown up book or my Bible. Is it me, or do you yawn when reading the first couple of lines of any book? Just me? Eh. I really wonder why that is. I used to be a HUGE reader in middle school and throughout college; I was always found with a book in hand. Guess life really gets the best out of ya. Eh. I still have books that I plan on reading bits and pieces of.
This Will Be My Undoing by Morgan Jenkins (Started reading this and started journaling throughout it because I was soooooo triggered.)
Tears of a Man by DeAndre Moore (copped this book of poems after following DeAndre on IG and wanting to know more about his journey)
Soul Notes by Jarrin Wooten (A guy from my alma mater…poems that I decided to respond to in my journaling. Maybe I'll share those one day)
For Colored Girls by Ntozake Shange (I'm always called strange for watching this moving and loving it…minus all the hard to watch part. I pay attention the poetry; that inspires me to write)
Remind ya Self by Nicolas Porter (a buddy of mine wrote it based on his motivational posts on IG; is should be expected it by the time this post comes out!)
Start my book
OKAY! I started this! But I haven't really made progress (Lol). I mean I have the premise of what it will be about, wrote it up in a journal, but the way I was writing it made it difficult to continue–i.e. I was thinking entirely too hard about it. I have another idea I'm hoping to get inspired to try. Since I'm thinking about the audience this may target, I know I want to make it a quick but fun read–very much what I like. However the goal here was to START…..and I have!
Build up my prayer life
Every year, I start so well with this. After a fast, I'm inspired. After some emotional/mental trial, I am grateful. And then I always fall off. This year really hasn't been any different; especially with us not being able to be in church [thanks COVID]. And I know that's no excuse….however, very convent for my soul. I started off trying to get involved with a community and my church more…reading parts of the Bible every now and then in the mornings (Shoutout to the Bible app for keeping up with streaks for motivation!). But then COVID and I knew then I would have to try harder. I tapped into online service, joined a BUNCH of IG lives pastors were doing, read, painted in association to what I read/sung…and I fell off. I'm sad about…this is one of those things I get disappointed about–even with it just being a "wish" of mine. I rarely follow through with most things where a money/check isn't attach and I can admit that. But something about having your soul attached, hits a lot different…
Move (into a house or apartment)
Now this can get crossed off the "wish list"! I searched and waited from months before deciding I was going to move out. And did! Can I just say the grown up part of me (y'all know I have a bunch of layers) is just thrilled to have a space that's bigger and now mostly furnished?! When I got rid of furniture at our old place, I did because of Ky and Covid, but also at the expensive of myself. Sure, I wasn't using my couch or TV and the kitchen wasn't big enough for a dinning set…but the thought of having those things was nice. Thank God for summer school because I used that check to furnish my living room, dining, room, and sunroom/office. Should I have saved it? Yea. But doing something for myself sounds like a pretty good deal too…especially when I'm always paying off or catching up on
Hmmm, looking back on this wish list…I'm actually doing pretty damn good! Sure there are things I could get moving on but we're also in the middle of a pandemic! So….
[inserts grace here]
-Ash